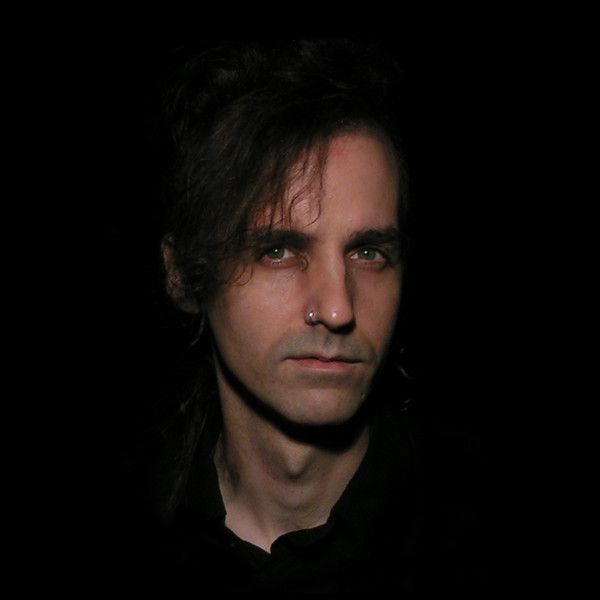 Performer | Artist | Songwriter | Producer | Engineer | Multi-Instrumentalist
You've obviously figured out that I am Bruce Butkovich or you have some magic ability that brought you to a website with that name. If so, is it possible to learn this power?
Well, first things first:
I play Guitar in The Steady Wicked. I play Bass for Darling Machine, Alias Patrick Kelly, and also Thunderbolt Hydraulic. I play a lot of different things in a bunch of other bands and projects too, it just depends on what's in orbit at any given time.
I Produce, Engineer, and Mix records.
I also make art.
So, who am I? Where do I start? Detroit born, Atlanta raised, latchkey kid, Star Wars worshipper, comic book enthusiest, ramp tester (both the Big Wheel & BMX bike variety), absolute failure at all sports (except Bowling.. but is that a sport??), horribly bad student, funny last name, tea hater (all varieties, fuck tea), and... daydreamer. That may have been the drugs though.
Yeah, being horribly medicated out of my damn mind as a kid (because of suffocating asthma and being allergic to everything) really left me with a quirky way of looking at things while growing up... but my imagination was endless. All that led me to pursue escape-ism through different art, crafts, and music-based avenues. Eventually I started to actually get 'good' at music.. either by skill, luck, or just good old fashioned hard work, I've been able to say that I've played, toured, recorded, written, and released music with some amazing people, owned and operated a super bad-ass studio (Open Sky Studio), and hopefully, I can say that I've enabled and helped others on their own creative journeys.
I eventually came back around to include art in my list of professional accomplishments too, as a web designer (late 90's/early 00's), graphic designer, and most current, as a Props Artisan for Atlanta's Alliance Theatre. Full circle in my creative sphere I guess I could say.
I am most comfortable on stage or in the recording studio. There is nothing like sharing the moment on stage, being present in 'the zone' with your fellow sonic adventurers, feeling the waves of emotion as their bounced back from a receptive and engaged audience. It can be transcendent. It's communication. In the studio, it can be similar, whether it's with an instrument in my hand or behind the console, where the studio is my instrument. It's a connection that is unparalleled in my experience (so far).
Everything really comes down to the connection with people. No doubt it comes from the fog of my medicated youth, where I was desperate to reach out, looking for ways to speak the secret language that would land and make sense with others. Collaborating is central to our very being, doesn't matter if it's art, music, sportsball, shit talking.. it's the very core of our relationships, existence, and ultimately, survival. Fuck, I had worded that so much better, but my dumb ass hit a wrong button and erased it all. Does everyone but me know that Command+Q closes Firefox?? Well, shit, I shoulda written this damn thing in Word first. Lesson learned. Damnit. See, sometimes it's the first take that has all the charm, everything else is just over thinking. Always roll tape. Maybe it'll all come back and I'll revise it, or not. Whatever. Learning not to care is another lesson I've learned along the way, but I'll save that and other nuggets of pure wizardly wisdom for the book.
Bruce Facts:
★ I'm an ordained Dudeist Priest and have had the honor of marrying some of my closest friends.
★ Some say I'm in a cult, we call it a SongFamily - https://www.holidaymusicmotel.com/annual-events-dark-songs-steel-bridge-songfest-love-on-holiday
★ I've run 2 small (seriously, I mean small) record labels that have put out records for my own bands and friends. 185cool Records and pulse/ERA recordings (which still releases our music).
★ I'm not on f***book. But if I am, it's because I was at some point, you can't actually delete your profile, and I probably had to get on there to contact someone or do something for a bands page. If that's the case, I feel dirty and will probably deny it.
★ Yes, I glued my beard to my face and shaved it off so it's in one piece. Since you're curious, of course I can still wear it, but it rarely leaves the house (that's what the Travel Beard is for).
★ I like eating imitation crab meat straight out of the bag.
★ I'm a huge Star Wars fan and have an addiction to collecting certain toys. Mostly the Black Series 6" line. Yes, I sometimes buy doubles so I can keep one in the box. The struggle is real.
★ I like to curse. Shit, piss, fuck, cunt, cocksucker, motherfucker, and tits. Oh yeah, Voldemort.
★ (ssshh, secret time) I work in theatre, but holy crap, I couldn't wait for Hamilton to be over before the end of the 1st act.
★ I'm fluent in cat. Meow.